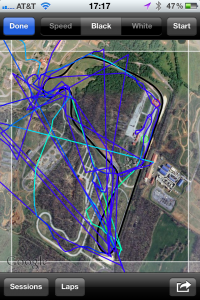 Posted on September 7, 2012 by FTLapps in Tech, TrackDay

Although TrackDay Pro and TrackDay for iPhone can compensate for problems with GPS accuracy to some degree, an effective mounting strategy will assure the best result. During our first two days of testing in May 2012, with two different riders on two different tracks, each carrying their iPhone on the front inside pocket of […]

7 Comments. Continue Reading...